Today's post is from Linda of My Passion Is. Linda has an awesome urban Project Life style that I just LOVE. Make sure to scroll down to the bottom of the post to grab the *exclusive* free printable for your own Project Life Spread!
---
Hello rukristin papercrafts' readers! I'm Linda from
My Passion Is...
& I'm so happy to be here to share with you some of my project life layouts for week 10 + a free printable! I blog about my life as a law student living in NYC & all the crafty things I love, including project life. I just started project life at the beginning of 2013, & so far I am loving it!
During week 10 I went to
MoMA
& took photos of some of my favorite of the paintings [this really isn't very typical, usually I don't have enough photos], so this week includes an insert with a lot of photos. Today I'm going to share some close up shots of my layout with you & a few simple tips!
When including smaller photos on a 4x6 card + embellishments, I try to use a white background if the card is going to be busy & a colored background is the card is simpler & only had a few items on it. I think the white background helps my images pop + it keeps the layout from being too busy.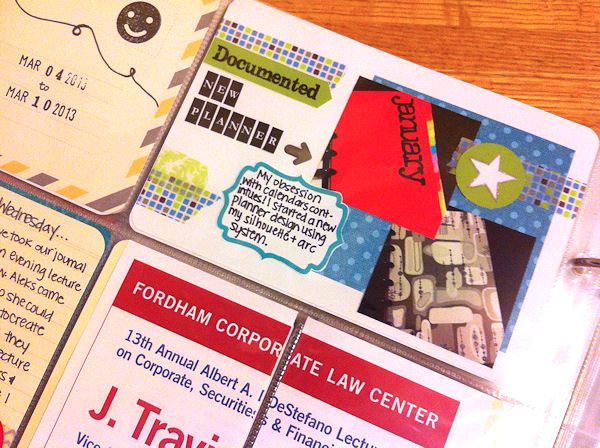 I love my project life layouts to have tons of details in addition to my photos + core kit [I use clementine], but I am scrapbooking on a budget. That doesn't stop me though, for this entire spread I only used paper scraps, washi tape [which is a great investment, the rolls last for a LONG time], a few stamps [another great investment, these do last forever], alpha stickers + the free printable I'm sharing with you below.
I love journaling directly on my photos as well, I use a sharpie pen for all of my project life writing. It doesn't smear on the photos at all [and I'm left handed, so smearable ink is a serious problem!] + I can use it to doodle on my layout [see how I wrote "week" on my title card?]. The journaling card that says now & forever was a free printable from
here
.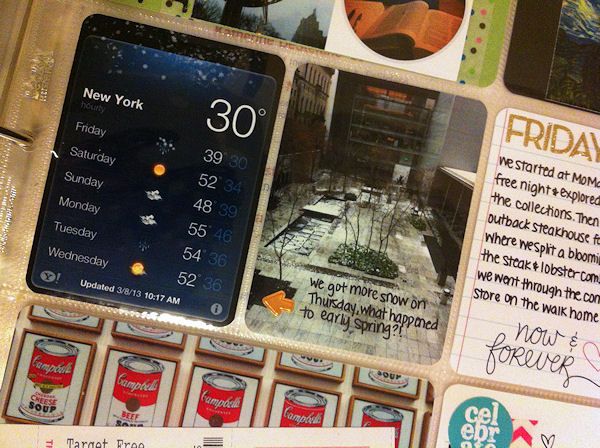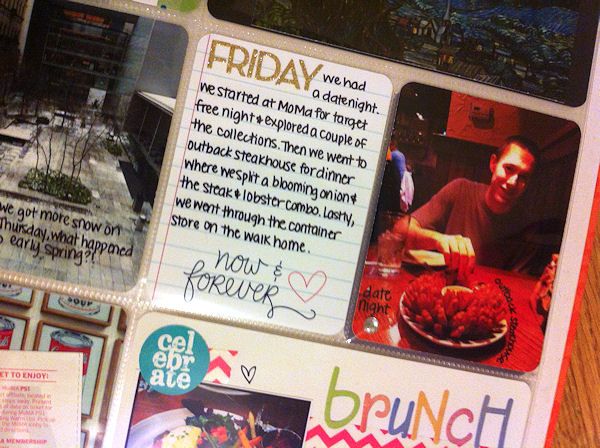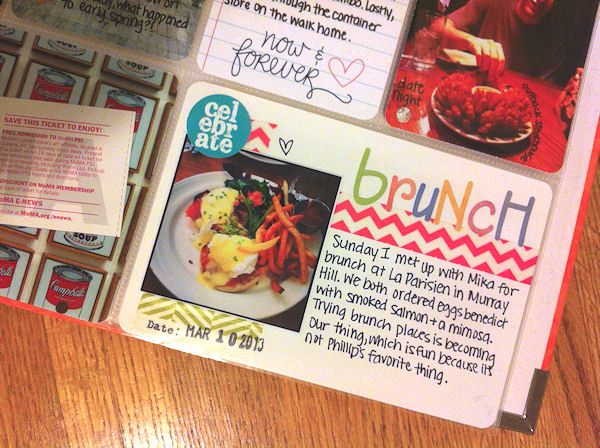 Some of my photos aren't that great, they're all taken with my iphone 4 [I am inbetween digital cameras right now unfortunately], but they tell the story of my life & I love that. With project life, you don't need to worry about getting the perfect shot, just about recording life.
Now I have a free printable to share with you! Click on the image of it or the link below to download.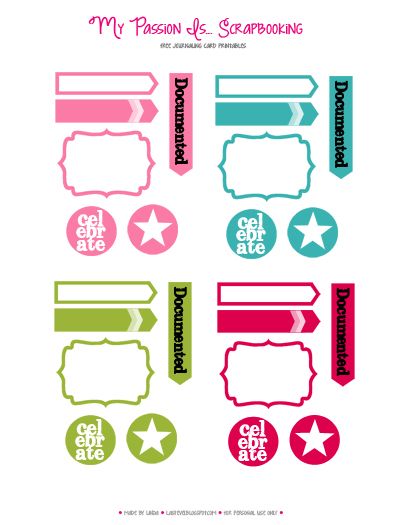 Click here to download the free printable
I enjoyed sharing my layout with you & I hope you enjoy my printable! Please leave me a comment if you take it + I'd love to see how you use it! I hope to see you around blogland sometime :)